Expert Paint Removal, Metal Restoration, & Metal Stripping Company
Redi-Strip, a top metal stripping company in the Chicagoland area, offers flawless and economical paint stripping, de-rusting, and degreasing methods that can uncover valuable base material while leaving nothing but the original surface. We have time-proven, state of the art, methods that are founded on the history of technological leadership and innovation.
For nearly 70 years, Redi-Strip has been the recognized leader in advanced metal and materials treatment technology. When we pioneered the first alkaline immersion process for paint stripping, metal stripping, coating removal, and de-rusting in 1950, our methods eclipsed traditional wire brushing and other manual treatments. The reason is simple: our processes are faster, better, safer, and more efficient.
When you bring your items to us for metal stripping, chemical immersion, derusting, and degreasing, we're confident we can restore your project thoroughly and completely. As we're confident in our processes and our team, there isn't a project too big or too small for Redi-Strip.
Recognized as a leading metal stripping company, and the frontrunner in de-rusting technology, we have developed methods that can ensure against, metal loss, dimensional changes, work hardening, hydrogen embrittlement, and stress cracking while meeting strict environmental guidelines.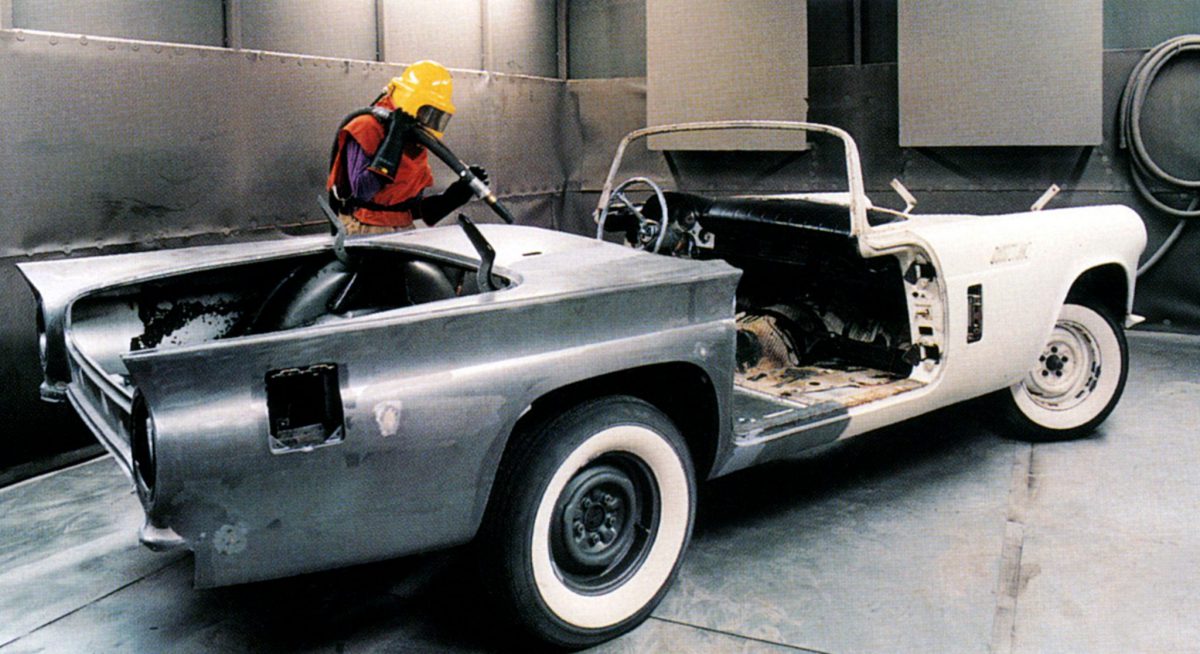 Need a Free Service Estimate?
Contact Us Today
Shipping & Receiving Information
Shipping & Receiving at Redi-Strip is open from 7:30-9:30am / 10-12 / 12:30-3pm. For information about pick-ups and drop-offs, contact the professionals at Redi-Strip. When you book your service, our professionals will coordinate a time with you so you can drop off your item(s) and we can get to work! Contact us for a free service estimate, or ask us questions about a specific service or process.